Royal Stacks is expanding their kingdom!
Royal Stacks is about to make some noise having just announced plans to expand their kingdom and offer their innovative burger business as a franchise model. Royal Partners will have an exclusive opportunity to own part of the Royal Stacks culture and share their world-famous menu with burger lovers around Australia.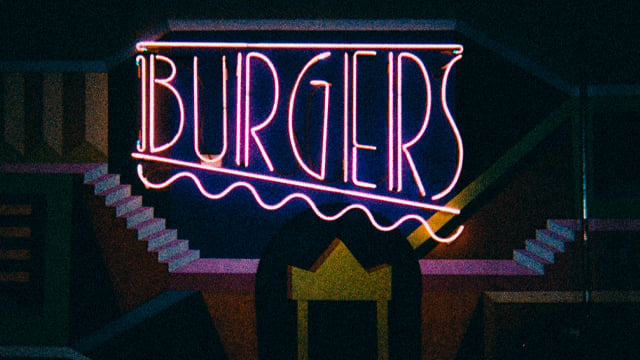 The burger cult, often known for the retro vibes and slam-dunking good times, has paved the way for new Heir's to take ownership and wear the crown!
Established in Melbourne, Royal Stacks opened their first store on Collins Street, in 2016, standing out from the competition and quickly becoming one of the burger greats in Victoria's hungry food capital. Fast-forward six years, Royal Stacks boasts five locations bustling with burger influencers and locals devouring their stacks! Every single location is unquestionably unique, each bringing their own authentic flair to the restaurant setup. From Basketball memorabilia and Lakers features to podcasts and one-of-a-kind Coca-Cola machines, Royal Stacks have set the benchmark and could very possibly take the crown for the 'best burgers, shakes and fries' in town! Their stores are all built with unique designs, offering a tailored experience for every customer who walks through the door.
They are known for being disruptive and are always looking to revolutionize the way they operate. The brand is also tech-savvy with a gaming and ordering app specially created for the Royal fans, which offers; a revolutionary way to order stacks via the app, a limited-time-only augmented reality functionality experience to see their food truck and a virtual dancing burger, skipping queues, as well as offering gamification for players to play their burger game and receive real-life rewards in store. To top it off, the app was voted #1 by Melbourne Shadows.
Royal Stacks hopes to stand out in the franchising industry by offering a transparent business model, as well as creative and interesting ways to improve the brand.
The Royal Difference
The business was started by Founder, Dani Zeini and was built on passion and love for the burger concept and people. He believes in looking after staff, customers and franchise partners, and will make sure that a healthy work-life balance is an integral part of everyday life, as well as offer personal development days to employees and franchise partners. Royal Stacks believes in self-care, meditation and keeping the team happy to keep their output quality up, encouraging consistent physical and mental breaks on their days off.
"We are really excited to launch Royal Stacks as a franchise business, after a long time of planning and preparing to ensure that our business offering was the best out there! We have taken our time to ensure that every piece of the project is world-class and we're finally in a position to share our incredible brand with Australia. We have seen enormous growth in Melbourne over the past year, which will see 4 new stores open by early next year and we can't wait to see loyal and new customers hanging out at our brand new locations. This is only the beginning and we're looking forward to having franchise partners onboard and for them to become part of our Royal Kingdom. I am 100% committed to supporting our franchise partners every step of the way and sharing our innovative ideas and unique concepts in many more places!" - James Young, Head ofDC StrategyFranchise Sales & Development.
During Melbourne's 2020 lockdown, the nostalgic brand created their very own Blockbuster video in their Collins Street store, with proceeds from DVDs sold going to their staff who were not eligible for Government assistance. They've also built a physical podcast recording studio within their Moorabbin store, a set of iconic New York City brownstone stoops in another location, as well as transforming their Collins Street store into the iconic McDowell's from the movie Coming to America, complete with an operating barbershop.
Their exclusive menu is filled with their personality, with quirky names for their burgers such as "Regina George", "Queen Bee" and "Sir Dustin Johnson". Their beef is sourced from rural Australia, pasture-fed, GMO-free, no hormones or antibiotics, and minced fresh daily, so no frozen patties. Royal Stacks is so precise with their food that their beef is their own specific blend that was chosen for its textural components, its mix, the type of blade chosen and temperature controlled. Their bread is their own secret recipe, and their menu also offers halal options. They have also added eco-friendly packaging and the overall elimination of packaging and food wastage in their processes and procedures.
Royal Stacks franchise partners will benefit from additional revenue streams which allows the implementation of partnering exclusively for online delivery orders. The franchise model provides comprehensive education about the business and training is provided to support ongoing growth, with 4-6 weeks of in-restaurant experience to help train those who are new to the brand and educate them on how to run a business, as well as providing ongoing support.
Learn more here: https://www.royalstacks.com.au/franchise/