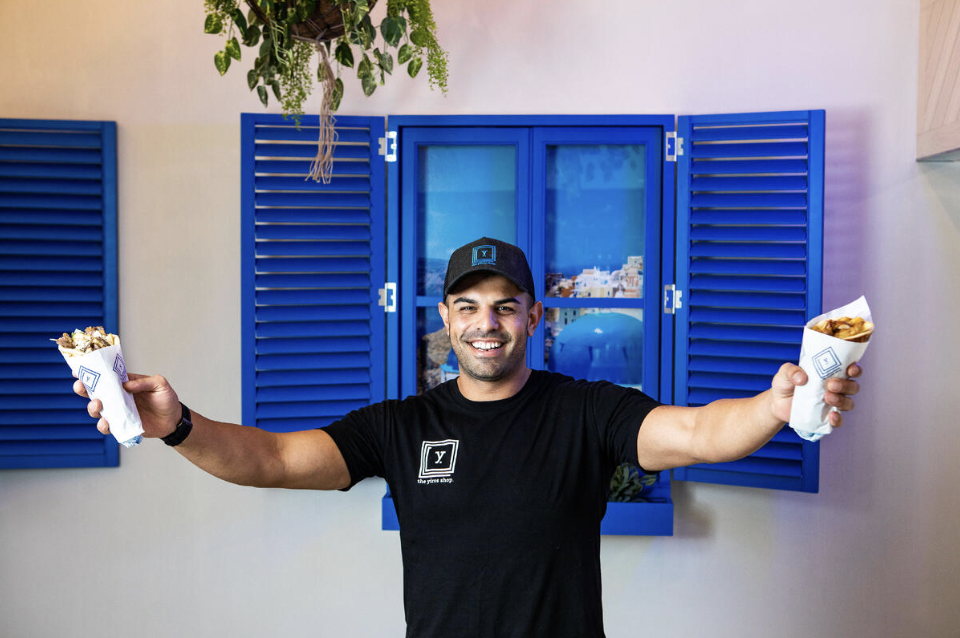 What a way to cap off the end of 2022! A roller coaster year for many businesses but for the team behind the legendary Greek eats, The Yiros Shop, it was only heading in one direction.
Inbound is three new franchise partners and four new locations!
The exceptional result has come from people seeing value in the authentic flavours of Greece, spreading throughout Queensland. The demand for this eatery's quality food with fresh flavours remains high. The need is evident, with the new development taking the total number of stores from 12 to 16 locations.
These are a combination of drive-throughs and storefronts with different areas catering for different needs. Locations are planned to be opened early next year in areas such as Morayfield, Northlakes, Valley Metro, and Beenleigh.
Another attribute of the success of the Yiros Shop is the support and training they provide to their franchise network. The head office directly supports new franchisees with face-to-face time from the founders of the successful brand.
The rest of Australia will need to wait their turn to get a Yiros with Nick Mitrossilis, the founder of The Yiros Shop, looking to continue the Queensland expansion before heading elsewhere.
"There's definitely an appetite for expanding interstate, and we will eventually go there, but we need to be comfortable to ensure the time is right to make that move," - Nick Mitrossilis
Nicholas Mitrossilis, the founder of The Yiros Shop, has won Brisbane's Young Entrepreneur Hospitality & Tourism award for 2022.
Read More