The Yiros Shop signs first franchisee
It's been a year of highs and lows for most quick-service-restaurants and food businesses. However, The Yiros Shop have taken the learnings of 2020 and turned them into a successful franchise operation - announcing their first franchise deal.
With seven stores already serving Queensland's best Yiros and Greek takeaway across Brisbane and a brand new Gold Coast shop opening in Burleigh Heads bringing the total to eight stores next month, the Yiros Shop team have made sure that this is a year to remember!
The first franchised store is confirmed to open in December 2020 and will provide all of their popular and favourite Greek goodness to locals and the neighbouring suburbs of Jindalee. Located at the DFO, 15km south-west of the Brisbane CBD and right on the doorstep of The University of Queensland, Pinjarra Hills Campus - the new Yiros Shop location will be run by new franchise partner, Atul Sakhiya.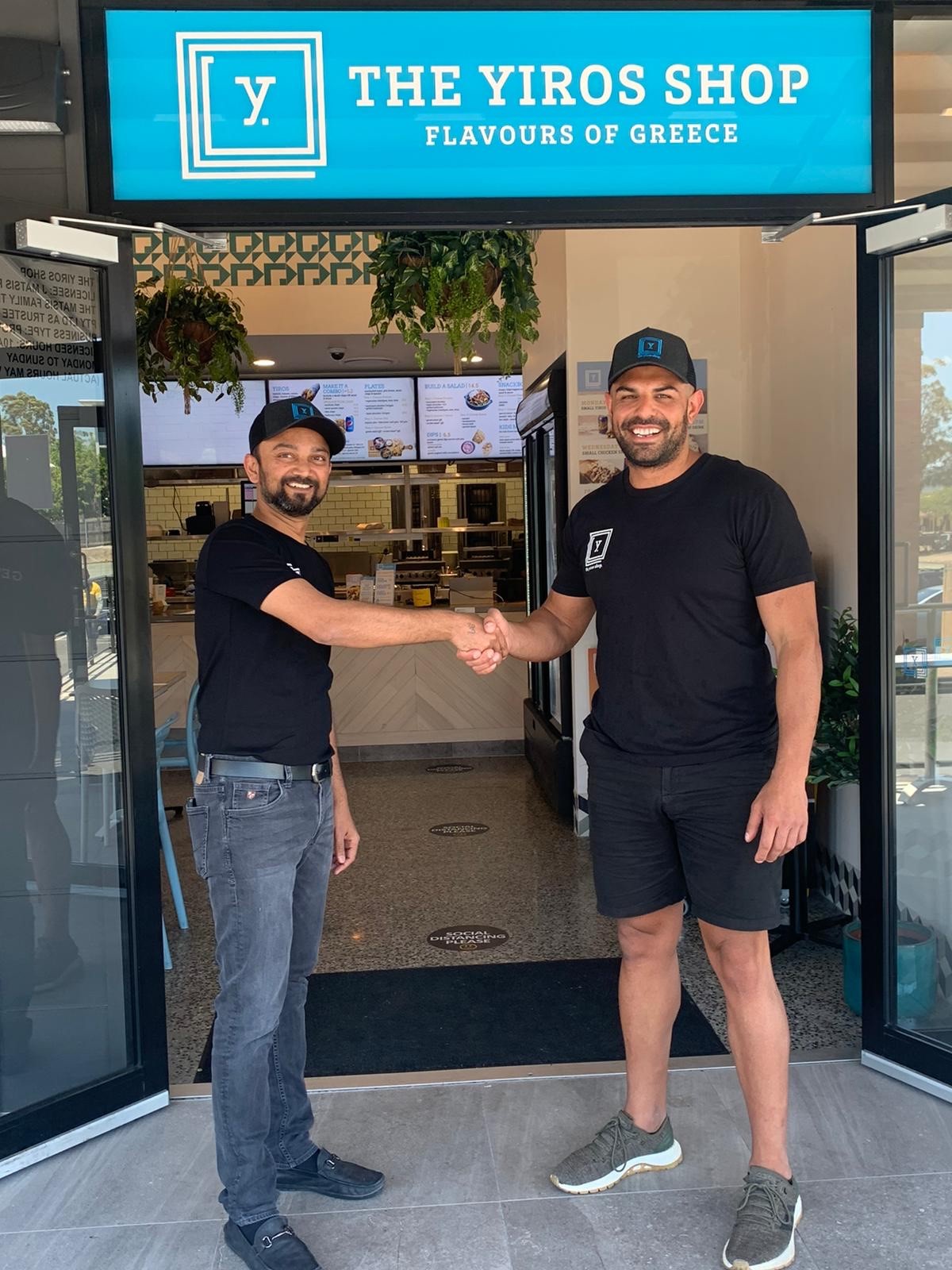 Atul says that he's excited to be part of the Yiros Shop network and is looking forward to growing his business, explaining that, "It's been a while since we started discussions so I am looking forward to getting the new location up and running and providing the best Greek takeaway and casual dining food to the people of Jindalee and surrounding suburbs such as; Mount Ommaney, Middle Park and Westlake."
The exciting franchise news follows a string of success throughout the year, including the announcement of their very first drive-thru opening in early February 2021 and set to attract queues of cars travelling between Brisbane and the Gold Coast, filled with hungry and loyal fans desperate to get their hands on the best Yiros in town.
James Young, Head of Franchise Sales and Development at DC Strategy, said, "It's been awesome to see this new franchise brand grow and expand, even during a global pandemic. We've been working with their awesome team for a while and they've proven that their business model is resilient and that they are able to adapt and innovate during the most trying times."
The Yiros Shop is on its way to franchise success and you could also be involved in the action! Contact The Yiros Shop team to find out more about exclusive franchise locations and their future expansion plans.