The surfing capital of Australia is about to be blown away by the authentic Greek flavours and taste sensations of The Yiros Shop.
Widely known for their famous Yiros menu - and incredible flavour combos such as; lamb and rocket, fan-favourite lamb Yiros and their most popular, Maryland chicken - they aim to share the flavours of Greece by providing premium Greek food menu options for everyone. In addition, they create a Greek food paradise for all Brisbane locals and take them on a flavoursome journey with Greece-equivalent Yiros and speciality foods.
"The Yiros Shop, rated one of Brisbane's best Greek restaurants, has confirmed their very first location on the Gold Coast!"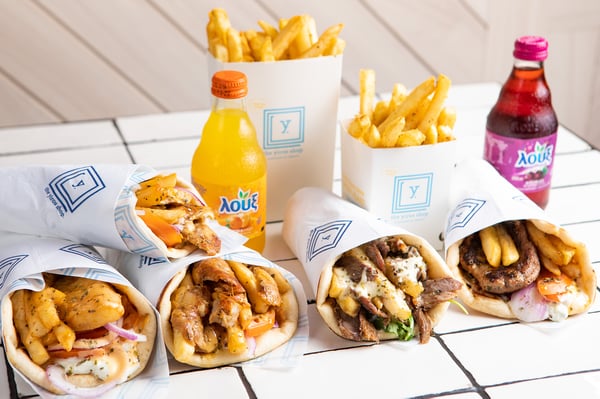 And now… located on the Corner of James Street & Connor Street, Burleigh Heads is the lucky location about to get a whole lot more Greek! The fresh addition, which will open its doors at the beginning of November has a whole new offering to their menu, including Greek-style breakfast choices, coffee's and will also serve local beers on tap throughout their lunch and dinner trade - a modern-day trend that gives locals even more reason to hangout at the new Burleigh hotspot.
What else is new for the crew?
The Yiros Shop team have also been developing a brand new vegan range! Founder, Nick Mitrossilis is excited about their latest creation and explains that the process has been worth the wait, saying that "we're currently developing our vegan Greek specialities and we're almost ready to announce the launch date. It's been a long trial process, ensuring that our customers will absolutely love the plant-based range and that nothing is compromised."
Driving growth
The Yiros Shop has continued to make their mark in the Queensland hospitality industry over the last few months! It's no surprise that their bright and colourful images are often splashed on Brisbane magazine covers and website articles, far and wide.
To top off their recent success - including a tenth-store milestone - The Yiros Shop is about to add a 'drive-through restaurant' model to their acclaimed portfolio. Yes, that's right! In another first for the trendy and upcoming brand, The Yiros Shop will be opening their very first drive-through location early next year. Mark your calendars for February 2021, as the brand new model and format will feature state-of-the-art designs and will allow customers to get their hands on their favourite Greek treats without leaving the car!
Hallou…is it mi you're looking for? If you're interested in learning more about a franchise business opportunity with The Yiros Shop - get in touch and we'll provide more information to get you started on your journey to sharing the flavours of Greece as a Yiros Shop franchise owner!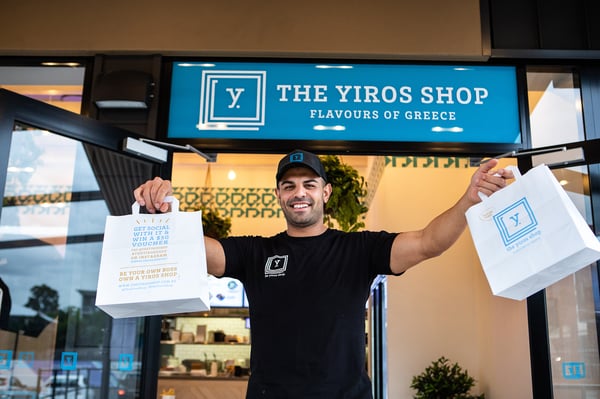 Get in touch to find out more about The Yiros Shop's franchise plans or visit -
www.theyirosshop.com.au/franchising