The Mail Boxes Etc. franchise network has reached a new milestone in its long-standing history in Australia, reaching over forty franchise locations.
The leaders in Printing, Courier and Mailbox Services have welcomed brand new franchisees in Regional New South Wales, with Praveen and Sindy opening the doors to their MBE Hub in Port Macquarie on 1st September 2020.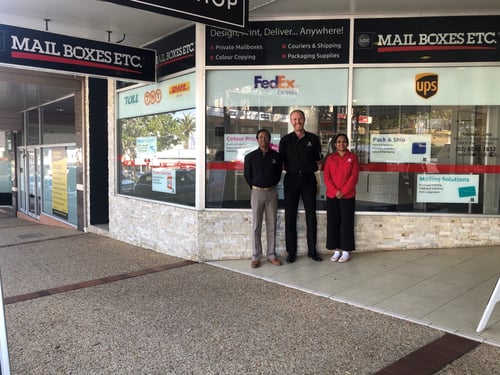 It's been a successful few months for the MBE team, even with the negative impacts brought on by the Covid-19 global pandemic. Not only have they reached forty franchise centres, but they have also confirmed five new MBE franchise sites to open before the end of the year.
Clayton Treloar, Mail Boxes Etc. Australia CEO explains how MBE has seen a surge in franchise enquiries since July.
"We're delighted to have Praveen and Sindy onboard and welcome them to the MBE family. It's been a busy second-half to the year and we're expecting steady growth over the coming months with a rise in franchise enquiries which has been very positive for us."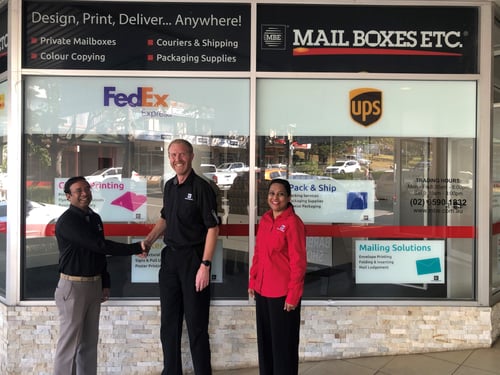 The MBE team have also secured new franchisees in Fremantle, Western Australia.
James Young, Head of Franchise Sales and Development at DC Strategy said that the new Port Macquarie MBE centre is only the start of a wave of new centres expected on the horizon for MBE - their franchise partner. "We've seen that all of the hard work over the last six months - even during Covid - has finally built a solid foundation for the MBE network and it's fantastic to see the new franchises up and running with more locations on the way."
Future sites include a new Melbourne location, as well as another three franchise grants confirmed, with the exact locations yet to be named.
If you're interested in moving forward with MBE, get in touch today.
Find out more: mbebusinessfranchise.com.au