Lifesize Plans launches in Western Australia
The Lifesize Plans Group have announced their first location in Western Australia. This is in addition to their recently renovated flagship location in Sydney. The team are also in negotiations to secure their first international locations in France and Canada - providing an exciting year ahead for the start-up.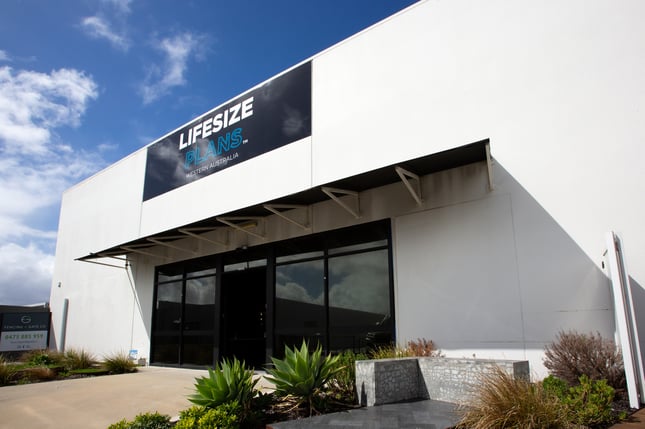 Lifesize Plans, the revolutionary company that brings walk-through technology to life, has acquired a new location in Balcatta, Perth.
Lifesize Plans Western Australia is the latest step in their exciting global expansion. Stretching across a spacious 400sqm showroom, the state-of-the-art projection technology lets you walk through and make live changes to any plans, for any project, whether residential or commercial, at a 1:1 scale. There is simply no better way to plan.
Sales and Marketing Manager, Samantha Hale explains that Lifesize Plans takes the guessing work out of building projects, saying that, "With faux moveable furniture, facade projection and our expert planning team on hand to assist, the viewing experience at Lifesize Plans Western Australia will be interactive, collaborative, easy and insightful. Whether you're building or renovating a home, planning or redesigning your commercial space, our live-touch technology lets you find and make changes, before they become expensive."
The team at Lifesize Plans Western Australia will give plans a new light. They provide the ability to team up with architects, builders, designers or even their expert showroom consultants, and start improving projects as you go.
The new Perth warehouse is located within easy access from anywhere in WA, and is just a moment's drive from the Mitchell Freeway, guaranteeing that customers will walk away from walkthroughs, 100% satisfied.
The Lifesize Plans Group also recently announced that they will be expanding globally through franchising.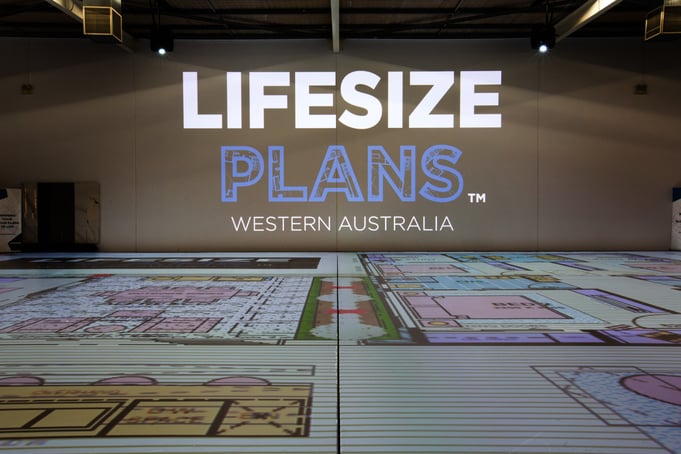 Interested in owning a forward-thinking franchise in a city near you? Benefits of owning a Lifesize Plans franchise business include:
Franchisees will operate using a dual model system, with designers showing off their designs to the customer, while the salesperson is out to attract more customers.
Low staff model available due to lower number of staff. As a business owner, franchisees will have a fantastic net profit and gross profit, based on asset utilisation.
Lifesize Plans is all about pioneering the growing tech in the building industry, offering exciting, patented technology that can be used to be proactive and fix the root of the problem before it can occur for both parties in designing and constructing homes.
The business workflow is all centered around the customer service journey, supplying a unique and professional service, with sales and operations attributes that have been tried and tested to achieve optimal success throughout all aspects of the business.
International franchise opportunity
The Lifesize Plans Group is looking for sophisticated business executives for their international master franchisees all around the world, including the USA.
Lifesize Plans patented technology can be bought outright or leasing arrangements can be implemented.
Join the Lifesize Plans Group!
Enquire now to find out more about this exciting international opportunity and book a time to speak with our global franchise development team. www.lifesizeplans.com