Get Stacked: Join the Exciting New Franchise Transforming the Restaurant Industry
STACKED is a popular restaurant that is known for its freshly made sandwiches made with only the highest quality, locally and ethically sourced ingredients. The restaurant's unique menu and emphasis on local, fresh, and ethical ingredients set them apart from other sandwich shops.
Due to its success in the industry, STACKED is now expanding. They are offering potential franchisees the opportunity to own and operate their own Sandwich Artisan location. This expansion into franchising allows STACKED to bring its delicious sandwiches to even more customers across the country.
The franchise opportunity with STACKED is a chance for entrepreneurs to own their own businesses while also joining a brand that is dedicated to using only the freshest and highest quality ingredients. The franchise model also allows for training and support to ensure the success of each franchise location.
STACKED's commitment to using locally and ethically sourced ingredients sets them apart from other sandwich shops and is a key selling point for customers. This commitment to quality is something that franchisees can also take pride in and incorporate into their own locations.
The founders of STACKED, Danny and Steven, brought their diverse backgrounds in hospitality, business, and equity to the table when they opened their first store in December 2020. Despite the challenges posed by the global pandemic, STACKED managed to open its doors and remained operational. The brand expanded quickly and opened its remaining six stores in 2021.
" At STACKED, we take great pride in our accomplishments over the past two years, we have successfully launched seven stores and continue to gain momentum with each passing day. Our focus remains on further expansion and building lasting partnerships with franchisees for an exciting journey of growth in the future". - Steven Khawaga and Danny Assagby.
At STACKED, the focus is on providing real food to customers and sourcing ingredients locally. By doing so, the brand has differentiated itself from its competitors and gained a reputation for providing high-quality food that customers can trust. The brand is also committed to ethical sourcing and has extensive knowledge about where its produce comes from.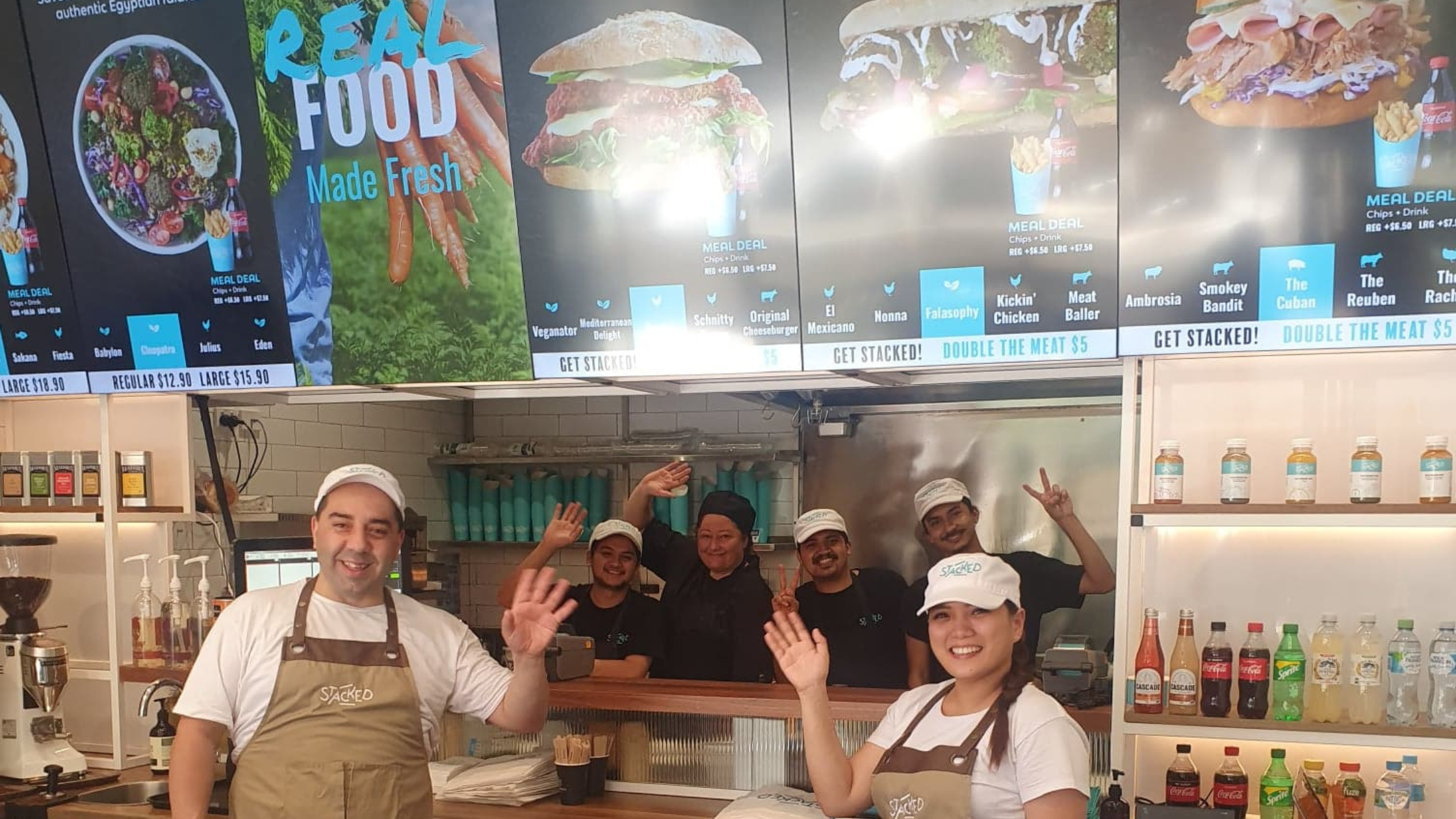 STACKED has been successful in its mission to bring real food to customers and is now looking to expand further throughout Australia.
James Young, Head of franchise sales at DC Strategy comments,
"Stacked fills a gap in the food and franchise space adding fantastic systems, marketing and operational support to a product hugely popular with customers. With 7 sites operational in NSW, this is a fantastic chance for passionate partners to jump on board and grow with the brand."
Overall, the expansion into franchising is a great opportunity for STACKED to grow its brand and reach even more customers across the country, while also providing a unique business opportunity for potential franchisees.
If you're passionate about high-quality food and are interested in owning your own business, a STACKED franchise may be the perfect opportunity for you, to enquire click here.