Revolution cements its status and expects to open a fifth indoor cycling studio.
Revolution is an indoor cycling studio expanding its blueprint and securing its reputation as one of Singapore's largest and fastest-growing indoor cycling studios. The brand expects an upcoming spin studio to launch shortly.
With the imminent launch of the flourishing brand's fifth spin cycle studio, Revolution has secured its place as the fastest-growing and largest homegrown indoor rhythmic cycling company in Singapore. Revolution aims to expand its blueprint and sets its goals on expanding throughout local and regional markets through franchising.
Benjamin Tan will manage revolutions' first franchise studio. Benjamin is a local entrepreneur who has had a hand in the start-up and management of many businesses in various fields. The newest franchise is set to commence its operations in December 2022.
After attending a selection of classes at various cycling studios, Benjamin, a fitness enthusiast, recognised the ever-growing demand for sports, Benjamin said;
"The Revolution team's passion and energy are the key factors that make Revolution unique, and this is something which I strongly believe in. Their teamwork and how they build community will ensure the success of this studio," Benjamin Tan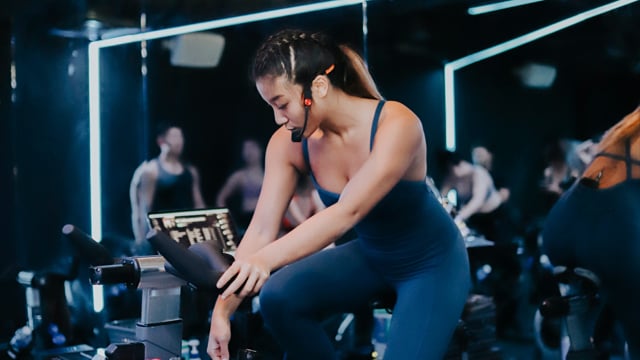 The fitness brand started its journey after launching its first cycling studio in Cecil Street and has since gained immense traction for its popularity. Since its inauguration in 2020, the company has rapidly increased its memberships. Memberships were reaching beyond 45,000 sign-ups. Revolutions' growth astoundingly remained unafflicted by the recent economic plunge caused by the Covid-19 pandemic. Within two years, Revolution successfully expanded whilst establishing three other company-owned studios.
In addition to the brand's ever-growing number of studios, Revolution looked inwards and sought to develop its in-house faculty further. The upcoming brand invested in state-of-the-art sound and lighting systems, human capital, and the initiation of the REV Instructor Training Academy. Revolutions Training Academy's formation helped set the brand apart from others, cementing Revolution as an industry leader.
Revolution is steadfast in its plans to expand both locally and internationally. Revolution will soon be soon be seen in Vietnam, Thailand, the Philippines, Indonesia and Australia.
To find out more about the recognised leader in indoor rhythmic cycling Revolution, Enquire Now.