DC Strategy wins Motto Motto Franchising Partnership
We are excited to announce a new franchise partnership with Motto Motto Japanese Kitchen.
As franchise development experts, we will support this new franchise with their franchise expansion plans and take the lead in transitioning the company-operated brand to become a world-class franchise entity poised for national growth.
The Brisbane-based casual Japanese restaurant brand made national headlines in October when they announced their plans to shake up Australia's dining scene. It came just months after the brand made public their high-profile recruit, appointing former Huxtaburger CEO Matt Fickling to lead it's franchising and marketing functions. Fickling led an exhaustive selection process with 4 other Australian & US-based franchising firms to secure DC Strategy.
James Young, our Franchise Sales & Development Director welcomed the partnership. He said, "Joining forces with Motto Motto presents an exciting new challenge for our entire team and we are looking forward to assisting in all areas of their franchise development and national expansion. Motto Motto's commitment and drive to be innovative in the franchising space will see them lead the pack in being a new breed of emerging franchisors".
Young added, "Prospective small business owners and entrepreneurs should take note of the Motto Motto brand particularly with a focus on their team having senior experience and talent across operations, franchising, marketing, finance and food innovation. Teams like Motto Motto's are usually reserved for highly developed and established franchisors."
Motto Motto's Matt Fickling said, "DC Strategy is one of the leading franchise firms in the world, and we are delighted to partner with James Young and his team. Just like our name, meaning 'more, more' DC won the partnership because they have more experience, more knowledge and will deliver more value. Previously having worked with DC Strategy I know the positive impact they have on small and medium enterprises wanting a strategic partner to scale their business through franchising done right!"
We have successfully built franchise programs for brands like Boost Juice and Ben & Jerry's. The partnership will see the entire DC Strategy Group engaged from consulting, legal and franchise lead generation to achieve multiple goals for Motto Motto within the next 6 months.
Rod Young, Founder and Managing Director at DC Strategy said, "I'm very impressed with the Motto Motto food service system. Motto Motto's owner, William has invested heavily in state-of-the-art technology that sets this business apart from every other food service business in Australia."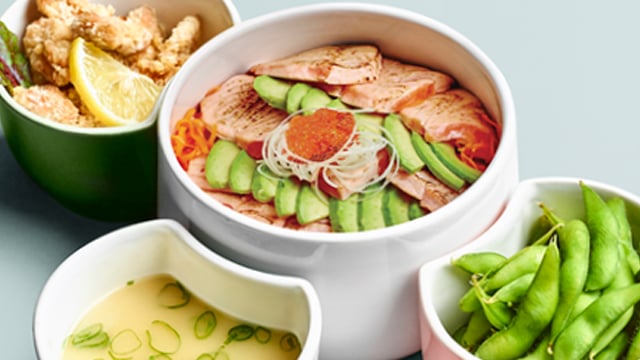 To learn 'more, more' about franchising with Motto Motto click on the button below.