Motto Motto is gearing up to open more locations!
Considering the lockdowns and constant changes, Motto Motto has seen steady growth in the last two years. With 10 existing stores now in operation throughout Queensland and New South Wales, the team are preparing for a big year in 2022 and plan to open more locations and introduce their Japanese cuisine to more people around Australia.
The innovative brand upgraded its menu to include its latest invention: Japanese-inspired burgers. In true Motto Motto style, their new burger offering includes a delicate, pillow-soft milk bun filled with the sincere, fresh flavours of Japanese cuisine. To keep their flavours authentic, they do not mince, process or use patties. The menu consists of 4 delicious, reimagined burgers: wagyu cheeseburger, spicy chicken karaage, lobster and prawn burger, and pork katsu burger. Yum!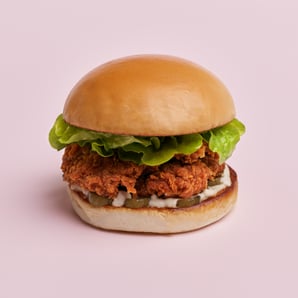 This new product category will greatly support Motto Motto's restaurants and in turn, support their franchisees with a new product offering.
As a Motto Motto owner-operator, they will not only get to be a part of a distinctive brand but benefit from a new age and unique franchise product that is built on doing franchising differently.
Motto Motto is looking for franchisees nationally, as they grow their trajectory across New South Wales, Queensland, and Victoria.
They implement fresh, locally sourced ingredients delivered daily to their contemporary restaurants, partnering with Australia's best producers. A menu such as theirs combines the expertise, taste, credentials and skill of premium fine dining, whilst maintaining the pricing so that more can enjoy it. Motto means more.
The brand is all about more, quality, uniqueness and genuineness.
Find out more - https://www.mottomottofranchise.com.au/