DC Strategy is proud to sponsor a charity event that supports refugees in Australia
As a key sponsor of local refugee charity event, DC Strategy is giving back to refugees and local communities in need.
Diversitat, a local charity that supports the disadvantaged, vulnerable and culturally and linguistically diverse (CALD) communities in the Barwon region organised the charity dinner event, which took place at The Geelong College, Dining Hall Talbot Street, Newtown on Friday, 22 June 2019.
Taking place as part of Refugee Week (June 16th- 22nd), the inspirational event honoured refugees who the charity has worked with. During the evening, refugees inspired guests by telling their personal stories of rising above extreme disadvantages and moving forward.
In celebration of everyone coming together from all walks of life, guests enjoyed watching local dance performances that celebrated diversity and culture. Guests also indulged in delicious, traditional dishes from around the world.
Rod Young, Founder and Chairman of DC Strategy said, "We are proud to be supporting this wonderful charity and we hope to do more to help them achieve their goals of integrating people to different work-place environments. It's great to be impacting the lives of others and taking part in such a remarkable event with people from all walks of life."
Building on our proud history of migrant services, Diversitat aspires to provide an innovative and high quality response to the changing needs of a culturally diverse community.
Refugee Week 2019
Refugee Week provides a platform where positive images of refugees can be promoted in order to create a culture of welcome throughout the country. The ultimate aim of the celebration is to create better understanding between different communities and to encourage successful integration enabling refugees to live in safety and to continue making a valuable contribution to Australia.
To learn more about Diversitat and the work they do to support refugees, visit https://diversitat.org.au/.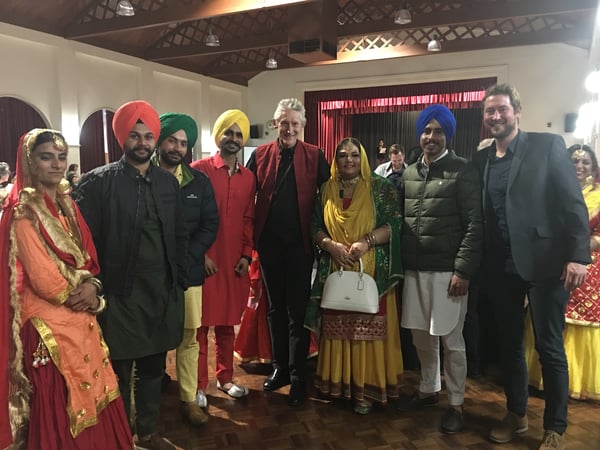 Image: Diversitat Refugee Week Fundraising Dinner 22/06/2019