DannyBoys celebrates its new Queensland store!
DannyBoys has opened a brand new store in Brendale, Queensland despite the challenges and uncertainty that's impacted the hospitality industry in recent months.
DannyBoys is no stranger to the quick-service-restaurant scene with a cult-like following and famous rockstar-status across Brisbane. The gourmet sandwich shop is known for redefining the mainstream perception of fast food by incorporating authentic food and flavours with everyday people. It's not often that you don't come across their name on the 'top food' or 'best sandwiches' lists in Queensland.
While the team has adapted its offering in recent months to keep up with the demand of takeaway-only restrictions and new guidelines implemented by Government policies and announcements surrounding the Covid-19 pandemic, they've also experienced a wave of success in different aspects.
New store operations
Daniel McKennariey Founder and Director of DannyBoys Rockstar Sandwiches said, "We're really excited about the new store and since opening last week, we've seen a flurry of customers including familiar faces and brand new fans trying our signature sandwiches, homemade hearty soups and our delicious selection of sweet treats for the first time."
Delivery Online ordering / New App
The team have also seen an influx of orders from their brand new app, developed by Redcat and available on iOS and Android to download for free. The innovative app allows customers to order online and skip the queue, as well as find their nearest DannyBoys location. It was also designed to accommodate their loyalty program and gives the brand a platform to engage with customers and announce special offers.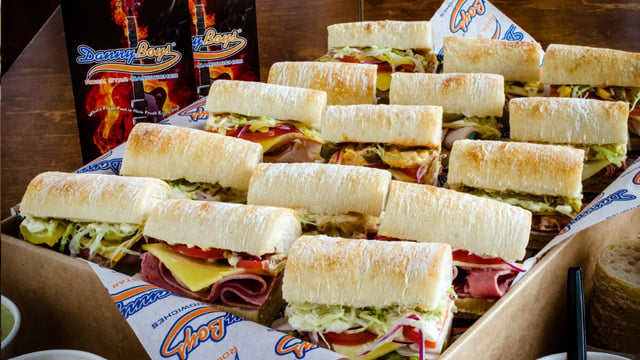 DannyBoys franchising plans
The DannyBoys group have also confirmed that new franchise locations will be opening in and around Brisbane fairly soon. James Young, Head of Franchise Sales and Development at DC Strategy provided insight into the growth plans of the business, saying that "We've been in discussions with really impressive candidates over the last few months and while there was a slight pause over March and April, we're now back into the swing of things with excellent franchise partners moving forward in key locations across Queensland."
The next opening will take place early next year, with all signs pointing towards West End in Brisbane as the lucky area for a future store launch. Other franchise locations on the cards include; Chermside, Carindale, Gold Coast and the Sunshine Coast.
Visit the DannyBoys website to find out more.