Webinar: BabyBallers kicking off in Australia
Join the exclusive webinar on Tuesday, 28 September 2021 to find out more about their plans to launch into Australia and take their international business model to more countries around the world.
BabyBallers is on the verge of launching their popular franchise down under. The team are searching for passionate and inspiring franchise partners to take the business opportunity to key areas of Australia.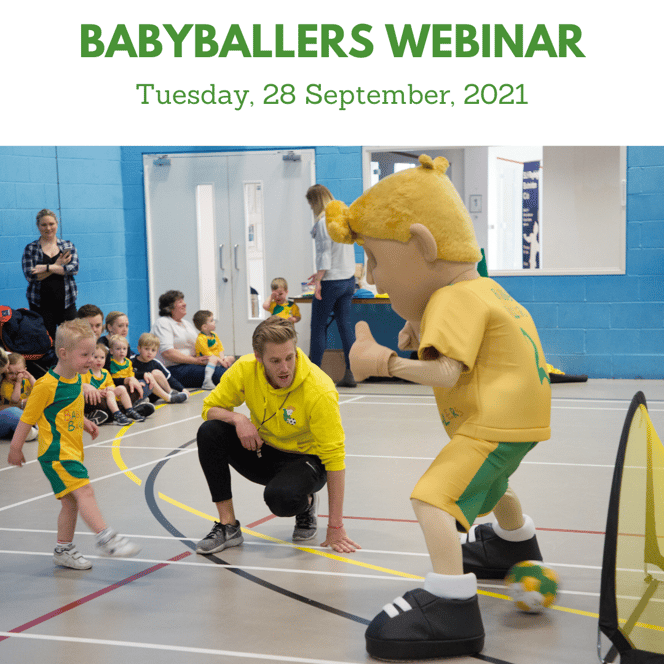 Who should attend?
BabyBallers is a great business to get behind if you have a passion for sport and soccer, as well as if you've always wanted to be your own boss.
The premier-kid's soccer franchise which launched in the UK in 2016 focuses on child development sporting activities for girls and boys, at an age range from 16 months all the way through to 5 years old. They strongly value learning through play. BabyBallers offer a perfect opportunity for children to get off their screens and become more fit and active. They believe that you can learn and still have great fun doing so.
BabyBallers offers classes starting from 16 months, which allows fundamental movement skills to be picked up from the earliest point. Using a variety of learning techniques, shapes, colours, numbers, and body parts, are introduced to a BabyBaller. BabyBallers find that learning through play helps these sides of a child's development. Imagination and creativity are also an important aspect of what BabyBallers do.
Benefits of pioneering the BabyBallers brand in Australia
This is a fantastic business opportunity that is not restricted by your age, as long as you have the enthusiasm to represent BabyBallers in the best possible way.
Aside from being able to shape a child's future, another benefit of owning a BabyBallers franchise business is it's low entry cost, delivering excellent services for a very affordable price, as well as offering a spacious and fun work environment that presents a fantastic work-life balance in a positive and friendly industry.
Join BabyBallers Director, Chris Elms as he takes you through the business model, financial details and the growth plans for this spectacular business opportunity during the online discovery session.