The Yiros Shop announces drive-thru expansion
With it's first location in the notable James Street, Fortitude Valley, Queensland, The Yiros Shop is home to Brisbane's most iconic and authentic Greek eats. DC Strategy is excited to announce that The Yiros Shop has now branched out with it's second drive-thru in Rothwell, Queensland.
Determined to continue spreading the positive attitude and passionate for not just sharing authentic Greek food with the ever-expanding locals but to lead a team to work hard, and to always have fun, The Yiros Shop has teamed up with Paneet Kumar as the new franchise owner of the drive-thru in Rothwell.
This is The Yiros Shop's second franchisee, and they are excited to be opening a further 10 stores over the next 12 months with Southport hitting the radar with a new franchise partner joining the family due to open in October 2021!
DC Strategy is thrilled to be involved in this sale and we are excited to see our clients quality brand growing.
Q&A with new franchisee partner Paneet Kumar:
How does it feel to be part of the team?
My family and I are very excited to join The Yiros Shop family. Nick and the head office team has made us feel very welcomed and supported. We are starting training and the design and building side of our drive thru restaurant has commenced.
What led you to owning a The Yiros Shop franchise?
I own another franchise which is a larger format and after visiting The Yiros Shop as a customer I saw how quick the service was, the number of staff required was great for profitability, the size of the restaurant leading to less rent payable and most of all the quality of product
Can you tell us more about your new business venture, (the area and your goals)?
I want to own multiple restaurants with The Yiros Shop. I see drive thru models as the future and I am looking forward to bringing quality food to my customers fast!
What decisions did you consider when buying a franchise?
The franchisor and who they are and how involved they were in supporting franchisees, I wanted a young brand with lots of potential growth as I want to be part of the success. It was also important that the business model was profitable and management across multi sites was possible,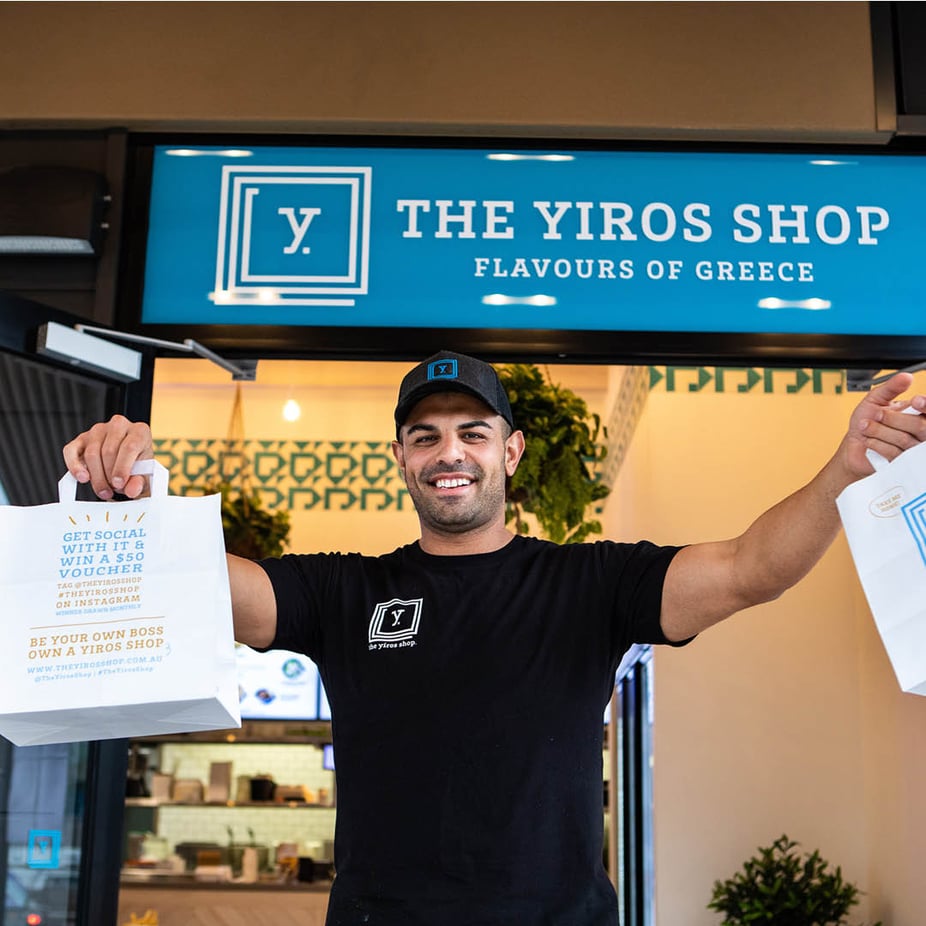 Owner of The Yiros Shop, Nicholas Mitrossilis' vision and goal is to create a Greek food paradise for all Brisbane locals and take them on a flavoursome journey with Greece-equivalent Yiros' and speciality foods.
Do you have a passion for quality food and a heart for hospitality? Do you have strong leadership skills and love to get hands-on? We are looking for enthusias and dedicated Franchisee's to join our growing Greek family.
The Yiros Shop's Exclusive Franchise Opportunities
With five existing restaurants in Queensland and now 2 drive-thrus, the team at The Yiros Shop offer a supportive and extensive onboarding and training service like no other. Franchisees will be personally mentored by The Yiros Shop founder Nicholas Mitrossilis, who is keen to share his knowledge and experience he has gained from starting a business from a young age.
Key franchisee benefits include:
A popular brand and loyal customers
Niche market
Innovative franchise opportunity
Ongoing support and training
Mentoring from The Yiros Shop founder
Strong marketing assistance
A simple and easy-to-run business model
Hallou…is it mi you're looking for? If you're interested in learning more about a franchise business opportunity with The Yiros Shop - get in touch and we'll provide more information to get you started on your journey to sharing the flavours of Greece as a Yiros Shop franchise owner!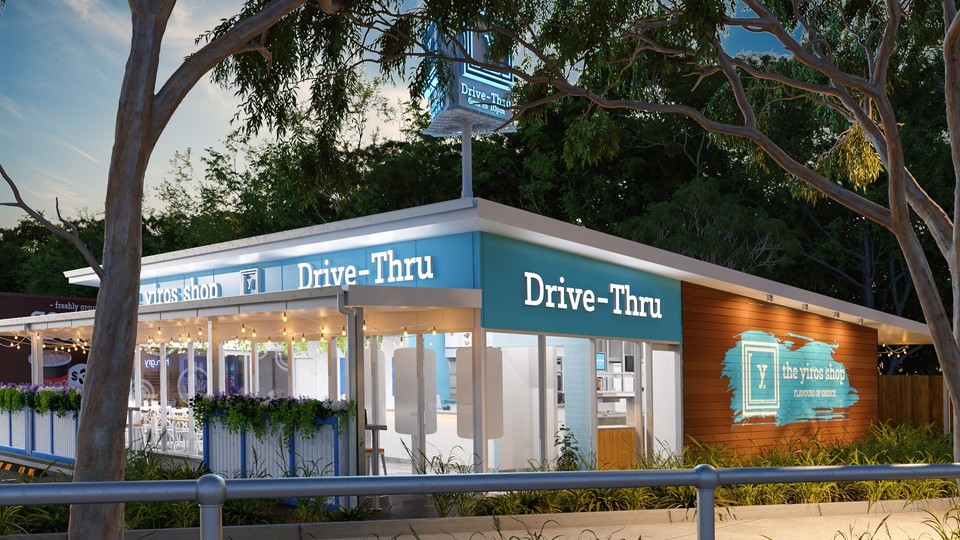 Get in touch to find out more about The Yiros Shop's franchise plans or visit - www.theyirosshop.com.au/franchising