DC Strategy wraps up at the Melbourne Franchising and Business Opportunities Expo.
Networking with Melbourne's entrepreneurs.
The DC Strategy team was at the Melbourne Convention & Exhibition Centre on April 1st and 2nd. Our team of experts were there to share valuable franchise, legal and consulting knowledge to business owners and interested potential franchisees at the Franchising & Business Opportunities Expo.
The Founder of DC Strategy, Rod Young, presented "How top franchises succeed and how to own one". This presentation which attracted a number of attendees, explained franchising from a Franchisor and Franchisee perspective. Rod is a highly versatile management professional with almost 40 years' experience in Australia, New Zealand, the EU, China, Southeast Asia, India and the US. He is considered one of the world's foremost franchising, licensing and business network consultants. His Board experience spans across multiple platforms, including Chairman of DC Strategy, Chairman of Poolwerx and Global CEO and Senior Board Advisor to Cartridge World Global Holdings.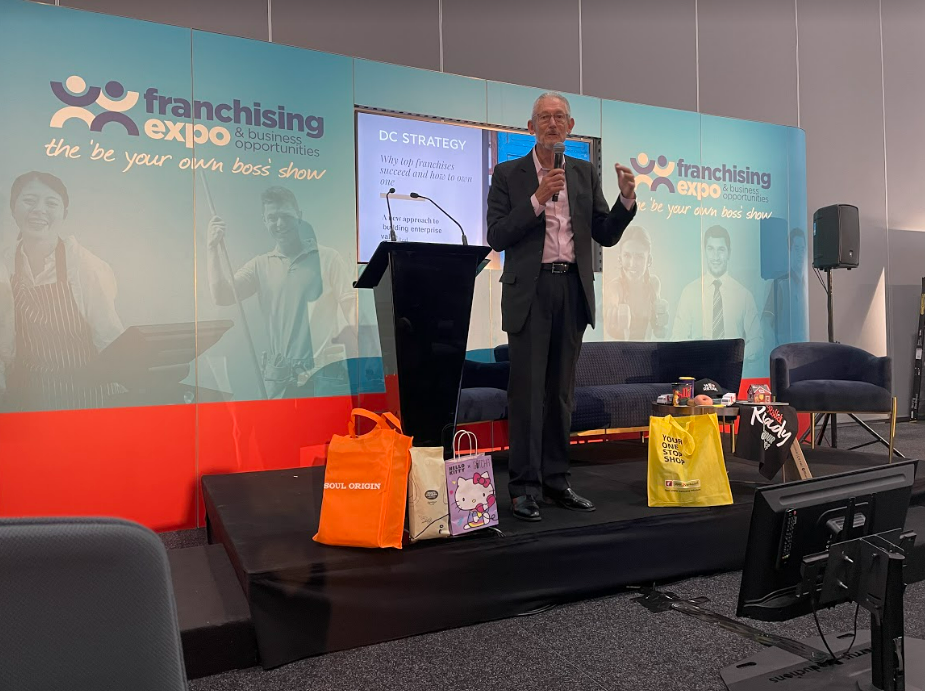 The Why.
DC Strategy started in 1983 to assist entrepreneurs from start-ups and SMEs to NGOs, government bodies and large corporates to develop sustainable franchise networks.
We are backed by 35 years' experience building and recruiting for many of Australia's most successful franchise networks.
DC Strategy is Australasia's only end-to-end consulting, legal, recruitment, brand and marketing firm. We work with retail, food, industrial, financial, community, IT, professional, trade and service organisations. Our multidisciplinary approach ensures that the appropriate talent and experience are applied at every stage of our work and that all of our clients' business needs are taken care of, professionally and cost-effectively under one roof.
The Franchising Expo is the perfect place to have the opportunity to talk face-to-face with leading franchisors and successful franchisees, for those who consider a complete career change, have a profitable business idea in mind, or taking your ambition to the next level, we will see you in Sydney this August.
Make an enquiry with us today. https://dcstrategy.com/contact/