Join the Azkadenya Family: Authentic Middle Eastern Franchise Opportunities
Are you ready to join the Azkadenya family and offer an immersive Middle Eastern dining experience unlike anything else? Look no further! Azkadenya, the vibrant Middle Eastern restaurant franchise, has already made its mark across the globe and is now ready to make its grand entrance into the Australian market.
Established in the Middle East, Azkadenya boasts a retro atmosphere that pays homage to Middle Eastern 50s advertising while combining culture, hospitality, and cuisine to offer an unforgettable dining experience. And with 12 successful franchise outlets already established in North America and the Middle East, it's no surprise that the brand is quickly becoming a household name across the globe.
Partnering with DC Strategy, Azkadenya offers experienced and motivated franchise partners the chance to join the family and bring this unique brand to the masses. With locations available in key territories like Parramatta, Macquarie Park, Bexley, Mascot, Merrylands, Eastwood, and Kogarah in New South Wales, as well as Melbourne, Footscray, Preston, Tullamarine, Caroline Springs, and Craigburn in Victoria, there are plenty of opportunities for interested investors to get in on the action.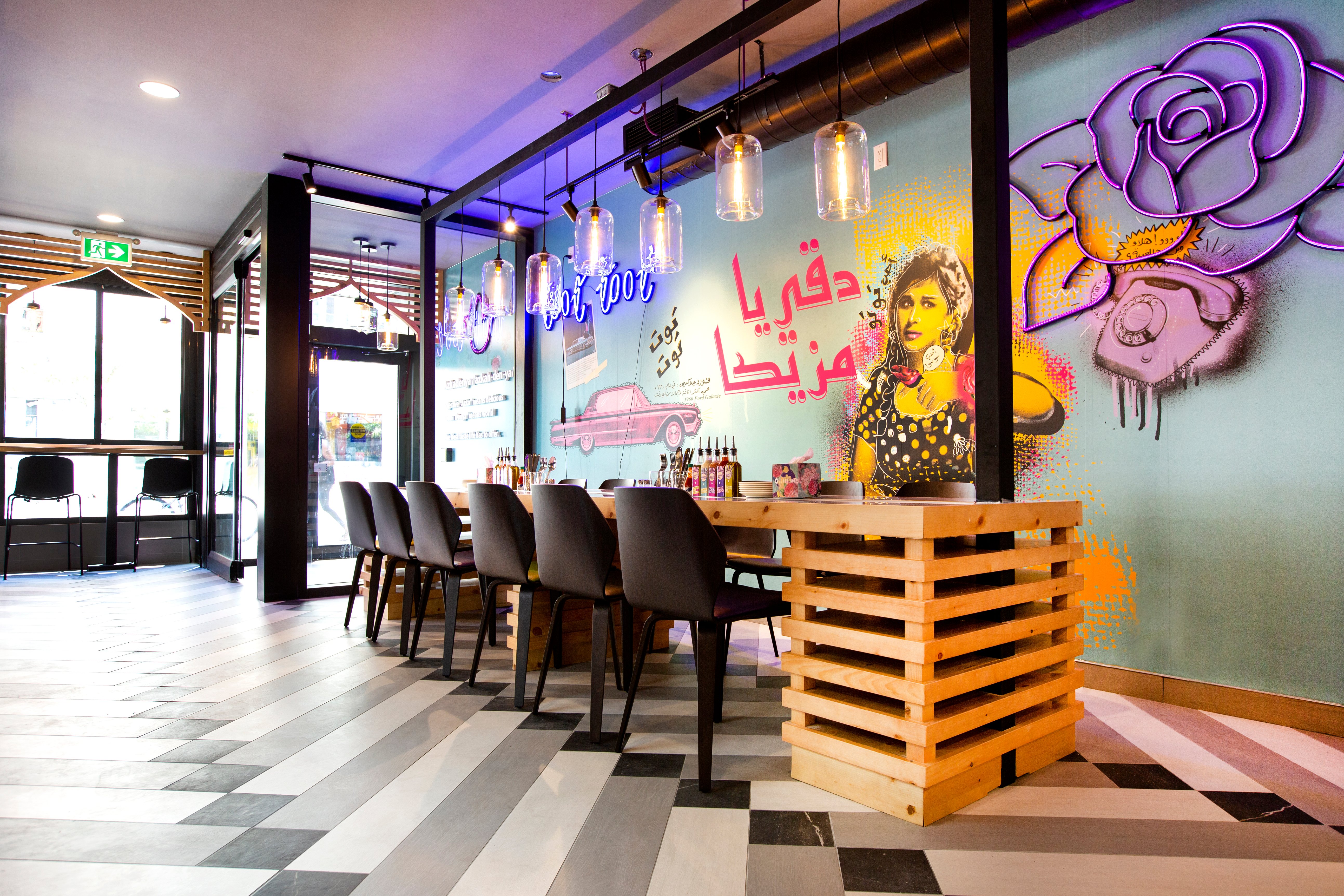 As part of EAT Global, Azkadenya offers franchisees a wealth of knowledge and support, including an international network that operates in over 12 cities and 3 continents. Franchisees can also benefit from an initial training program in the brand's training facility and marketing support through online and offline marketing channels. With low competition in the Middle Eastern franchise market throughout Australia and the industry's growth during the global pandemic, this is the perfect opportunity for motivated individuals looking to take their careers to the next level.
And for those looking to maximise their income streams, Azkadenya offers multi-stream income options through the use of virtual businesses (ghost kitchens). With the potential for lucrative returns, joining the Azkadenya family is not just about offering a unique dining experience, but also about securing your financial future.
VP of Global Growth, Zaid Abu-Soud, is excited about the brand's Australian expansion, saying
"We can't wait to bring our unique offer to the Australian masses! We have conducted extensive research with our strategic partner DC Strategy, and with our experience in entering new markets, we are committed to finding and supporting fantastic franchise partners."
So why wait? Join the Azkadenya family today and be a part of a brand that revolutionises the Middle Eastern dining experience across the globe.
Enquire now to learn more about this incredible franchise opportunity.