United and the award-winning pie shop, Pie Face have partnered with DC Strategy to recruit Commission Agent's to operate a now multi-income business opportunity. This successful business collaboration will rollout nationally retrofitting all existing United Petroleum service stations and convenience stores with Pie Face and/or the Pie Face drive-thru.
United and Pie Face launches new Commission Agent opportunity nationally!
United Petroleum is an independent, Australian-owned petrol and convenience company with 450 sites nationally, offering customers premium quality fuels and competitive pricing Australia-wide.
Established in 1993 United Petroleum opened a chain of service stations and convenience stores in South Australia. Then expanded operations into Victoria, and over the next two years, quickly built networks in New South Wales, Australian Capital Territory and Queensland. United later purchased the iconic Australian food business, Pie Face in 2017 and has already rolled out 250+ sites through new developments and existing retrofits.
Now, when customers stop to fuel their car, they can also fuel their bodies with tasty, wholesome food such as pies, doughnuts, and treats.
This is an exciting opportunity for all food lovers and driven entrepreneurs to be part of an already successful brand.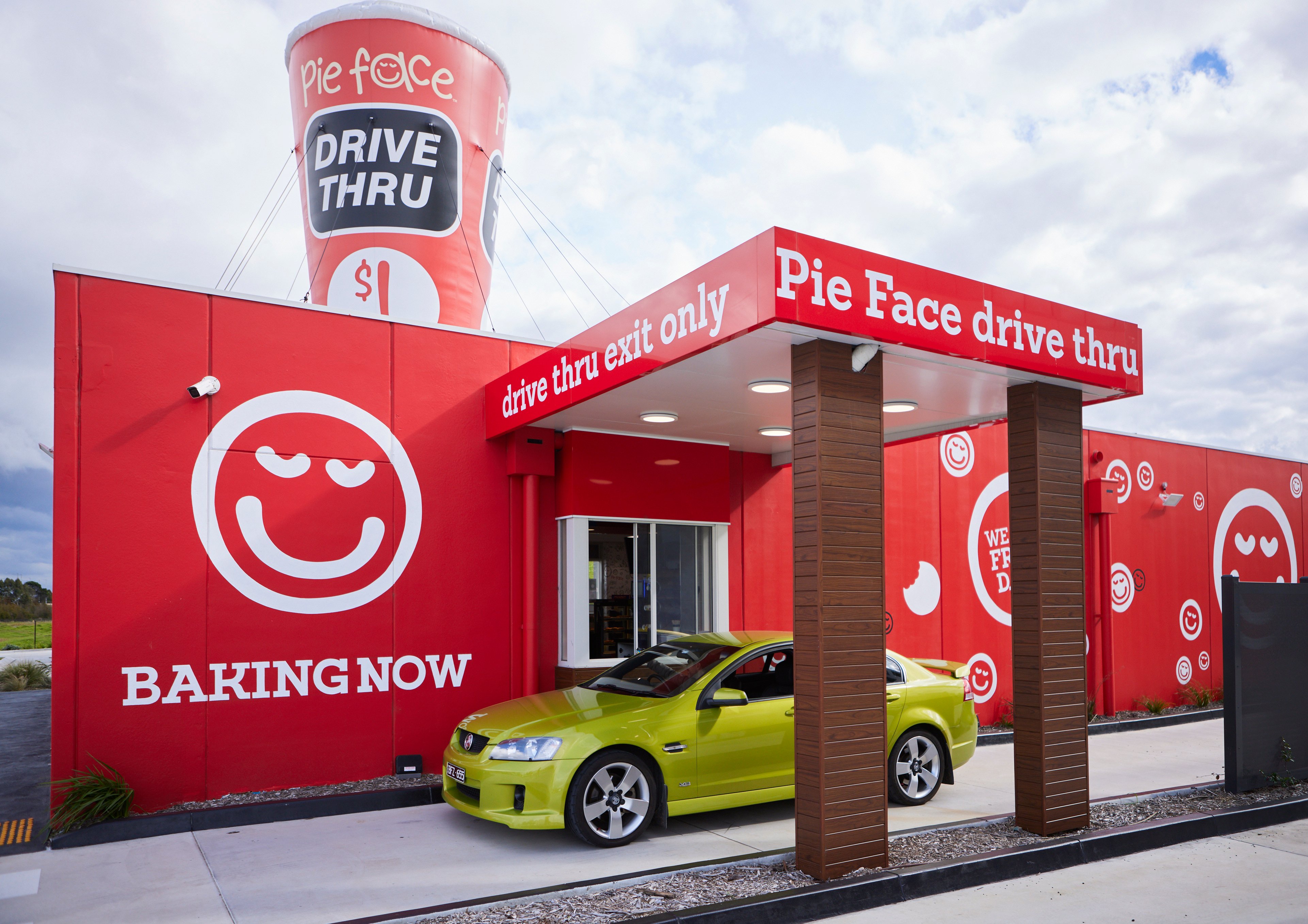 Benefits of becoming a United and Pie Face Commission Agent
Low Risk, Multiple Income Stream Business

-

United and Pie Face is an easy to operate business with low set up and entry costs, with minimal risks.
Mature Establishment - United and Pie Face provides a wealth of experience.
Flexibility - Commission agents will have the flexibility to run their own working hours and schedule, allowing them the freedom to be their own boss.
Quality products - Pie Face only uses the highest quality products to ensure customer satisfaction.
Performance rewards - United and Pie Face provides Commission Agents incentives based on operational and sales performance.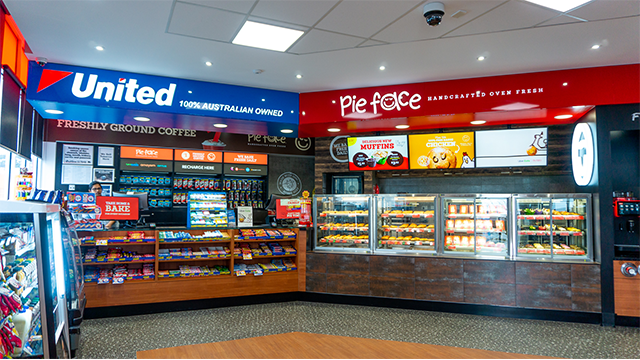 Re-invent the local convenience retailing industry and become a United and Pie Face Commission Agent today!