Body Sculpting Clinics continue to be the non-surgical leaders
Body Sculpting Clinics takes the lead in
BBL treatments and
opens seventh clinic.
Being Australia's most trusted health and beauty brand, Body Sculpting Clinics is the industry leader boasting advanced TGA registered-medical technology backed by a medical team. The brand specialises in revolutionary, non-surgical, and advanced medical grade treatments, such as the on demand Body Biostimulators (BBL).
What is BBL?
Body Biostimulators is the no downtime, non-surgical butt-lift that uses a cosmetic injectable product called Poly-L-Lactic Acid which tightens, lifts and volumizes sagging buttock tissue.
Body Sculpting Clinics speaks to Martha Kalifatidis "E People's Choice Award – Australian Social Star of the Year" about all things booty - the Brazilian Butt Lift, the process, the down time, recovery and everything in between.
The non-surgical beauty industry continues on its growth trajectory. Consumers will continue to invest in the little luxuries, an act known as the "Lipstick effect" a theory proposed by Professor Juliet Shor back in 1999.
That being said, should there be a dip in the world economy, the beauty industry is projected to hold its own.
Seventh clinic opens in Sydney, NSW
Body Sculpting Clinics has opened the doors to their seventh clinic in Sydney, New South Wales. The seventh location anchors in the newly renovated, heritage-listed, Wynyard Station – the gateway to all to all suburbs and city access.
Ben Gialouris, co-founder and CEO of the growing non-surgical premium powerhouse has expressed his excitement to the CBD coming back to life. "Body Sculpting Clinics is located conveniently in the architecturally chic Wynyard Station entrance. Our clinic's aesthetically pleasing design aligns beautifully with that of the station's new look and the clinic is one that welcomes the working community, tourists and locals to a world of advanced-aesthetic procedures from the face down".
"

It's been an exciting journey to witness the opportunity of medical grade beauty and self-care technology become easily accessible. We are thrilled to be able to now offer our premium services, at the most competitive prices available to the Sydney CBD market"

- Ben Gialouris
Partner with the industry leaders
Body Sculpting Clinics has partnered with DC Strategy to extend its search for franchise partners to successfully grow its sophisticated franchise network in key parts of New South Wales, specifically in the Sydney CBD and Northern beaches, as well as capital cities across Australia.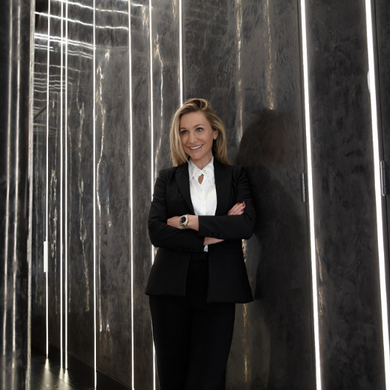 Body Sculpting Clinics offers a co-ownership business model, allowing for a lower initial investment and minimal risk to franchise partners and also providing a sense of confidence in the business performance.
The popular clinic obtains the most innovative and tech-savvy business process in the market.
If you are exploring the option of owning your own business in an industry that boasts unstoppable growth, then book a call today or discover more.