Rod Young is the Founder and Chairman of DC Strategy Group, the regions premier franchise consulting and legal firm. With 40 years of experience, Rod is considered one of the world's foremost franchising consultants and has served on the board of many franchise networks in Australasia and overseas. He is considered to be one of the world's leading franchise consultants and was inducted into the Franchising Hall of Fame in 2017.
His pre-eminence in every sector includes roles as international lecturer, presenter and publisher of franchise education in China, the United States and Australia; he has been appointed to the Board of Governors of the ASEAN and India Franchise Associations, and a board director or advisor to multiple iconic franchise brands, many of which he has been instrumental in taking to the world.
As Global CEO of the $250-million Cartridge World group, a global network of 30 masters and 600 franchisees, distributors and manufacturers in more than 30 countries, Rod managed the multifaceted sale to listed Chinese manufacturing group SGT. This transaction was awarded the Dealmakers Award in the United States in 2016 as one of the top 10 international franchise transactions.
In addition to his global Cartridge World role, Rod's recent and current board roles & directorships include:
Poolwerx, recent Franchisor of the Year
Total Tools, a $500-million trade tool network
Hairhouse Warehouse, former Franchisor of the Year
BOUNCEinc, international trampoline arenas
EyeQ, a specialist optometry network.
He was inducted into the Franchising Hall of Fame in 2017 and is actively involved in franchise development across the world.
Rod has various philanthropic interest and was until recently Australian Chair of the Christina Noble Children's Foundation (CNCF), serving children with medical care, food, shelter, education, vocational training, jobs, and those at risk of sexual and economic exploitation. He gathered a diverse group of professionals who volunteer their services, supporting CNCF's mission in Vietnam since 1991 and Mongolia since 1997.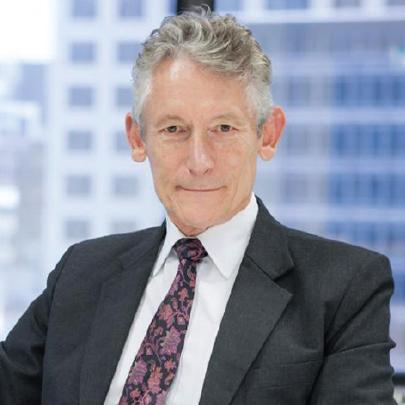 About DC Strategy
DC Strategy Group is the only franchise-focused end-to-end commercial, legal, recruitment, brokerage, and franchise lead generation consultancy in the sector. Since 1983, the firm has assisted entrepreneurs from start-ups to non-government organisations (NGOs), government bodies and large corporations.